We understand how debilitating and emotional pain and injury can be, that's why we pride ourselves on our approach to return you to a pain free, confident life.
The team at Summit Physio is passionate about providing an excellent physiotherapy service to its patients. Assisting them to achieve a pain-free and confident life.
We always strive for excellence and offer the most comprehensive physical and emotional support in the health care industry. Our reputation for providing excellent healthcare for you, our patients, is based upon the results we have achieved over the last 14 years.
The Summit team culture is built around the belief that educating you on the reasons that you developed pain or became injured forms the foundations of developing a long-term prevention plan.
We only work with you individually so we can provide the personal physiotherapy support that you need. And the best value for money from the service.
We have clinics in Bolton, Chorley & Wrightington and our online booking service makes it easy to get an appointment at a time that's convenient for you.
Our Services
We focus on making a difference to our clients' lives, and we will only work with you if we genuinely believe we can have a positive effect on your wellbeing.
why choose summit?
At Summit Physiotherapy, we believe that how we move, sit or stand is responsible for changing the movement habits we began with. By finding these faults and correcting these, we can change your life forever. Providing you with your optimum movement health.
Your long-time movement health is our priority.
This is only achievable when we understand what you want and how you move. Only then can we educate you on you, and work with you to create a long term, pain free and confident return to life.
Our reputation is based upon helping you achieve your goals, whether that be becoming pain free, returning from surgery or getting back running to your best again.
We understand the emotion and frustrations pain and injuries cause to you. Therefore, we work with you closely to improve strength and stability until you are 100% ready to return to action.
What to expect?
When you arrive at Summit you can expect friendly, empathic, professional and positive welcome. On your first session, a Summit clinician will take the time to listen to you.
They will want to understand what you are looking to achieve and why it has occurred. Then a detailed assessment will be carried out while answering any questions you may have.
Following this, the clinician will take the time to explain to you why you have the pain or injury. They will then discuss times scales and options.
From here, they will discuss with you the best plan to get you back pain free and confident it the quickest and best value for money way. Also, they will discuss the steps needed along the plan and what to expect.
At Summit, we will always provide you will long term solutions as to ensure we prevent the injury from returning.
We're focused on getting the best professionals together to learn from each other and build on our collective expertise. To us, its essential to stay at the very forefront of advances in our field, and what better way to do that than hiring the very best people?.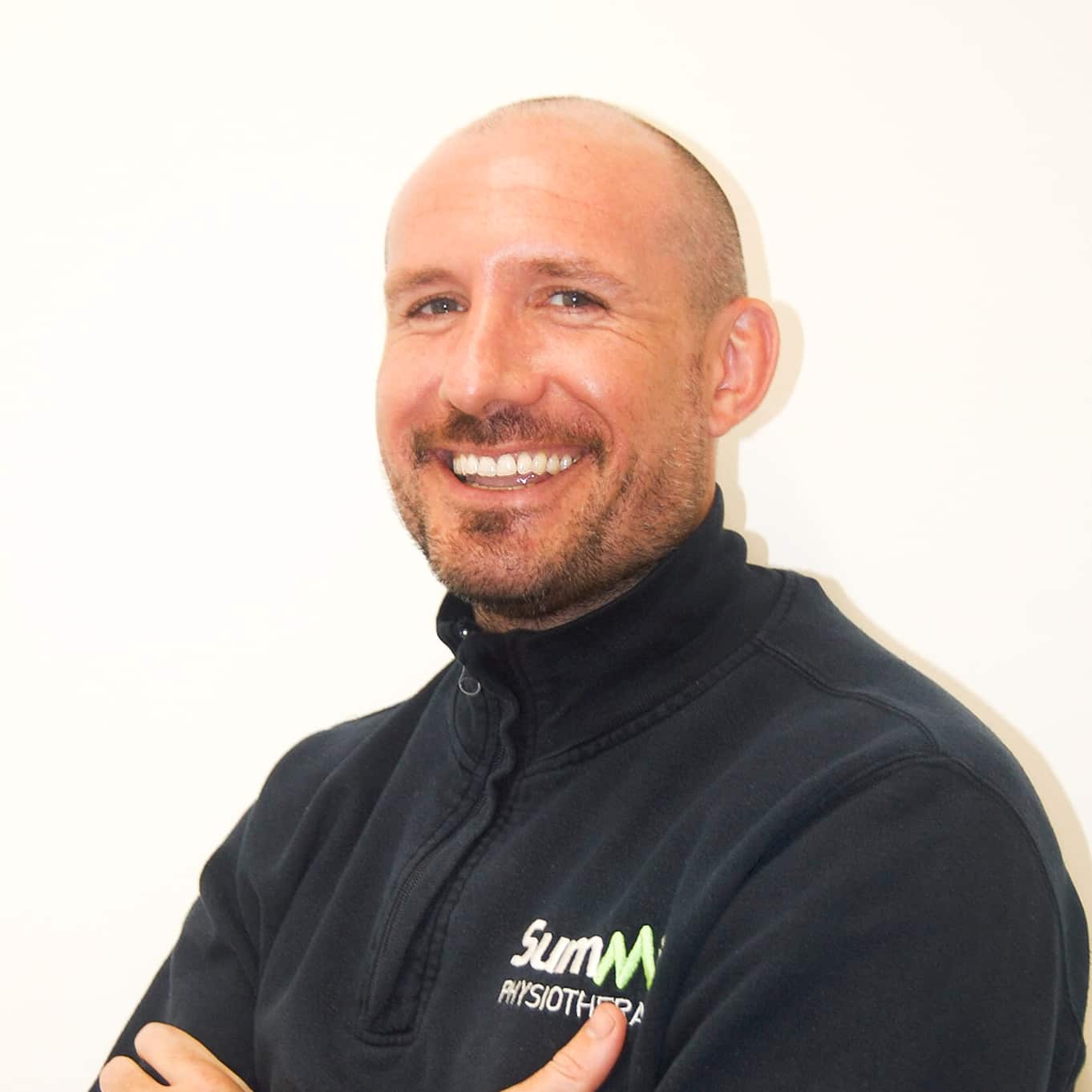 Andy Hosgood
I co-founded Summit Physiotherapy alongside Adam Richardson in 2006. The aim was to bring together our passion for providing the highest standard of physiotherapy and treatment by developing a team of like-minded clinicians tailored to our approach.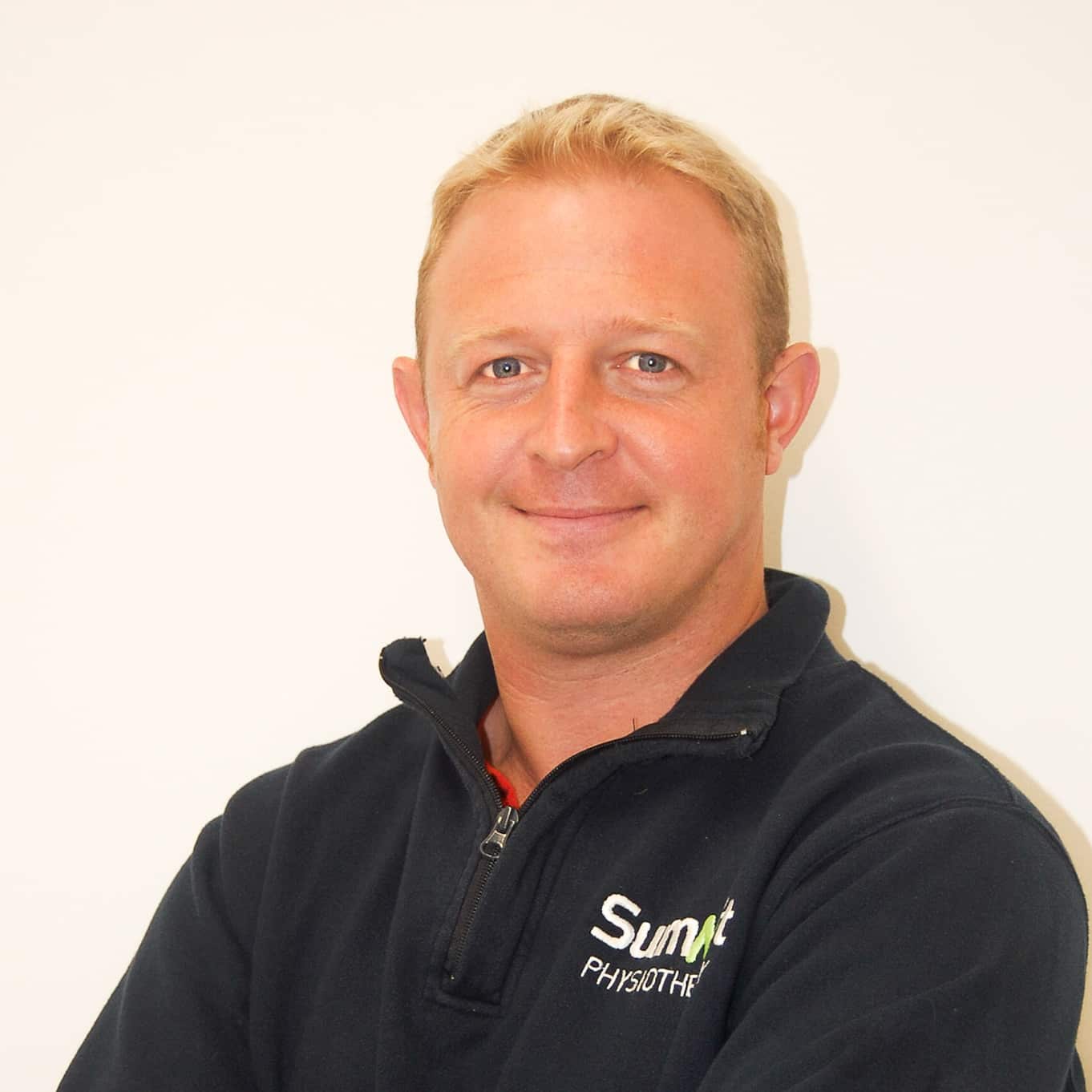 Adam richardson
Along with fellow director, Andrew Hosgood, I founded Summit Physiotherapy in 2006. Our goal was to provide the highest quality physio & rehabilitation by finding the root cause of people's musculoskeletal pain and dysfunction.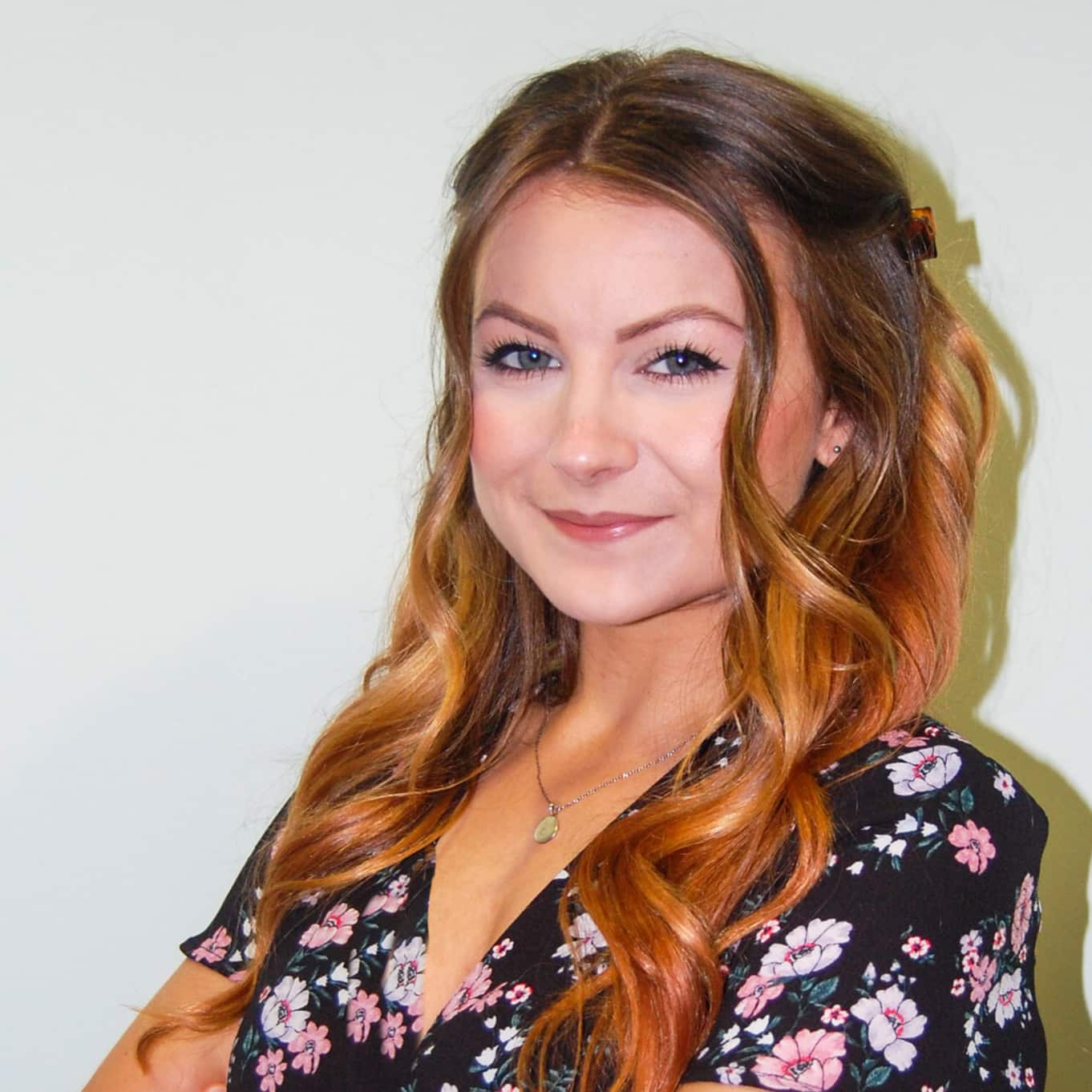 Louise Bentley
I love the team I work with, and the positive environment we have. As part of the front desk team, we get to see patients through from booking, right through to their final session. We are the first point of contact to book your next appointment, answer your questions and make sure your journey with Summit towards your personal goal runs smoothly.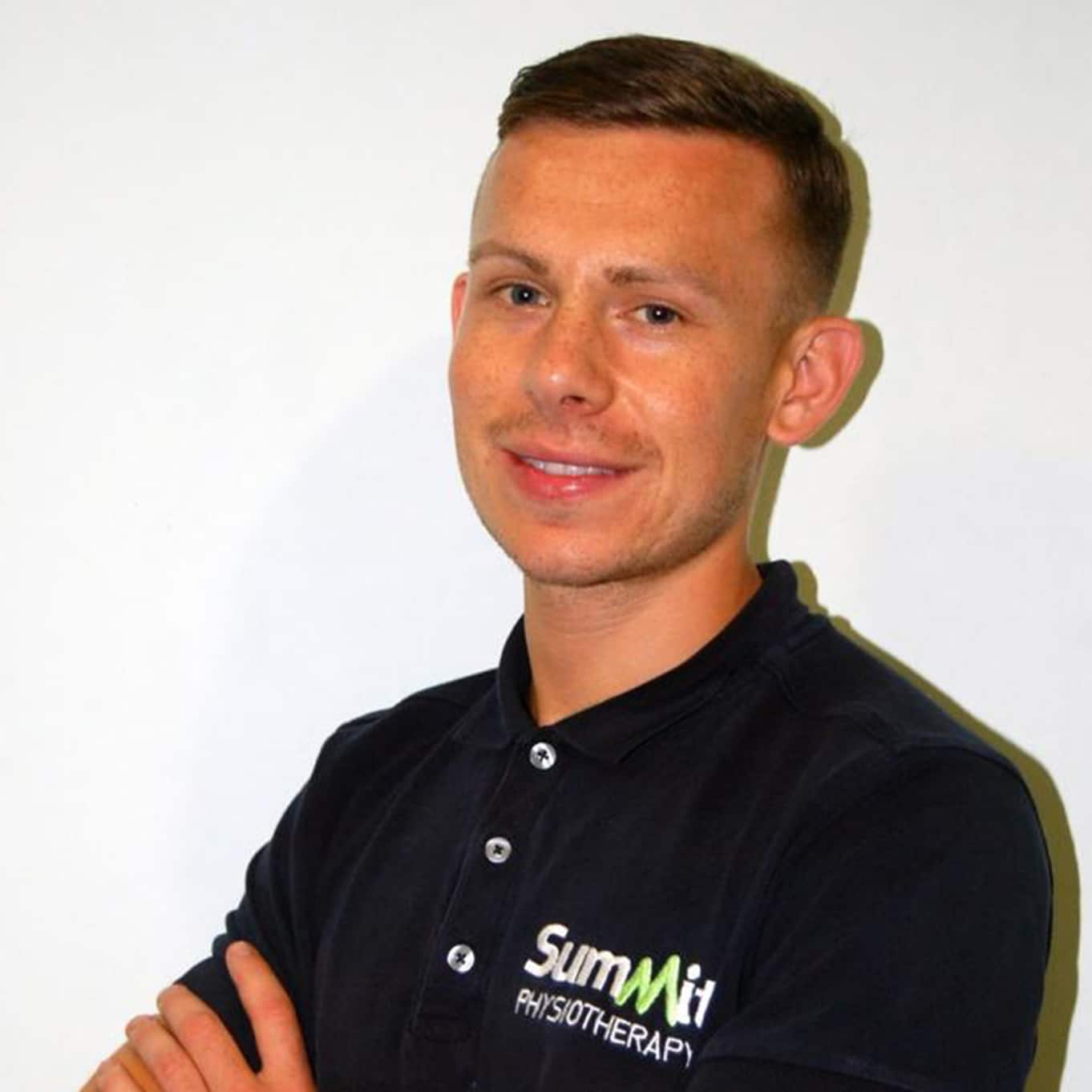 Tom Riley
I've been a member of the Summit team since April of 2018, having previous worked in professional football with Fleetwood Town FC. During my time in sport I gained experience in dealing with a wide range of conditions and developed an interest in human movement and performance. I have since completed a masters degree in Sport & Exercise Medicine and enjoy working with people of all ages and backgrounds.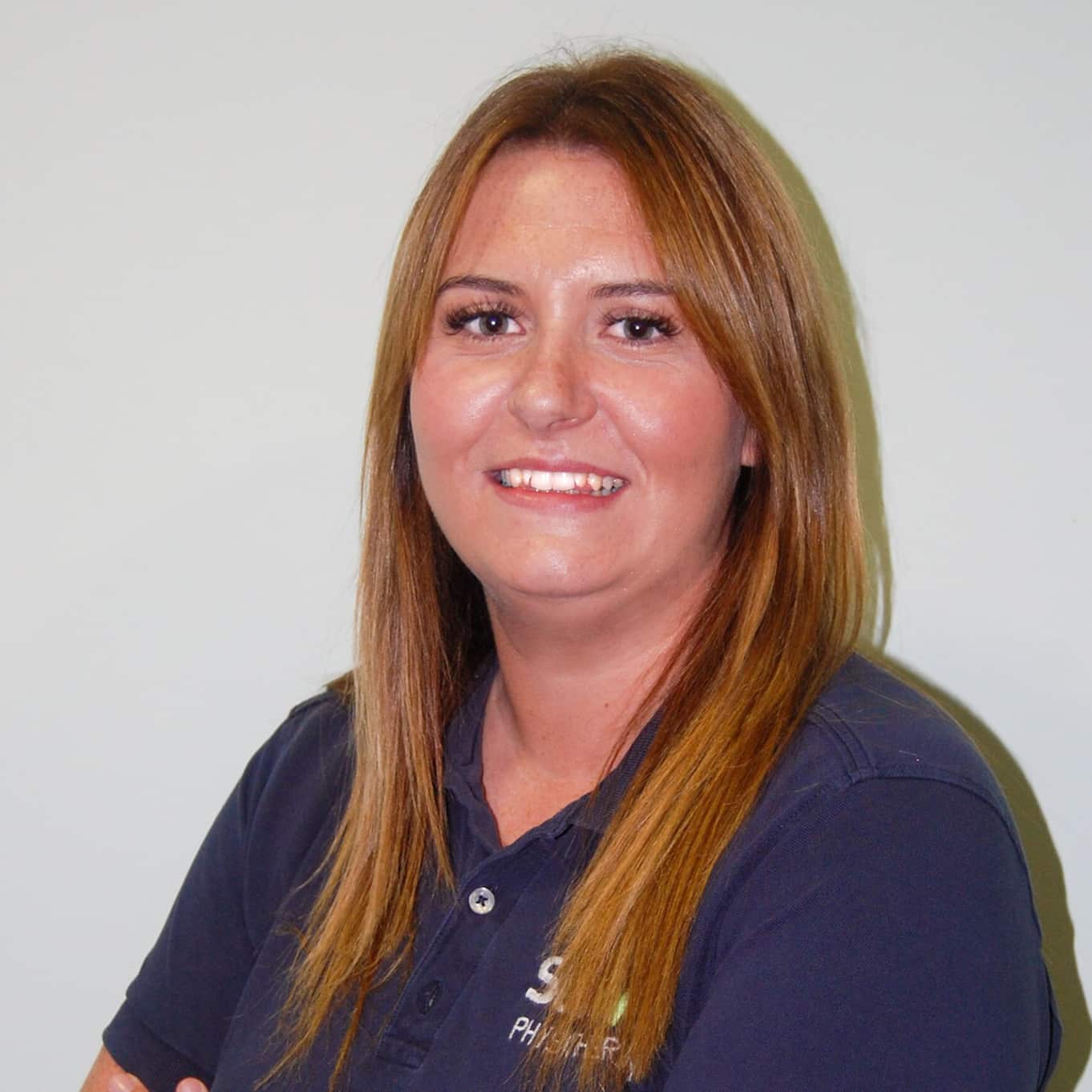 Emma Quin
I get great satisfaction from being part of the journey from initial injury to the point of full return to activity. Rebuilding after injury whilst managing a busy schedule can be challenging, so my target is always to help people get back to doing what they enjoy as quickly as possible. I aim to help people become more resilient, so they don't need any help in the future!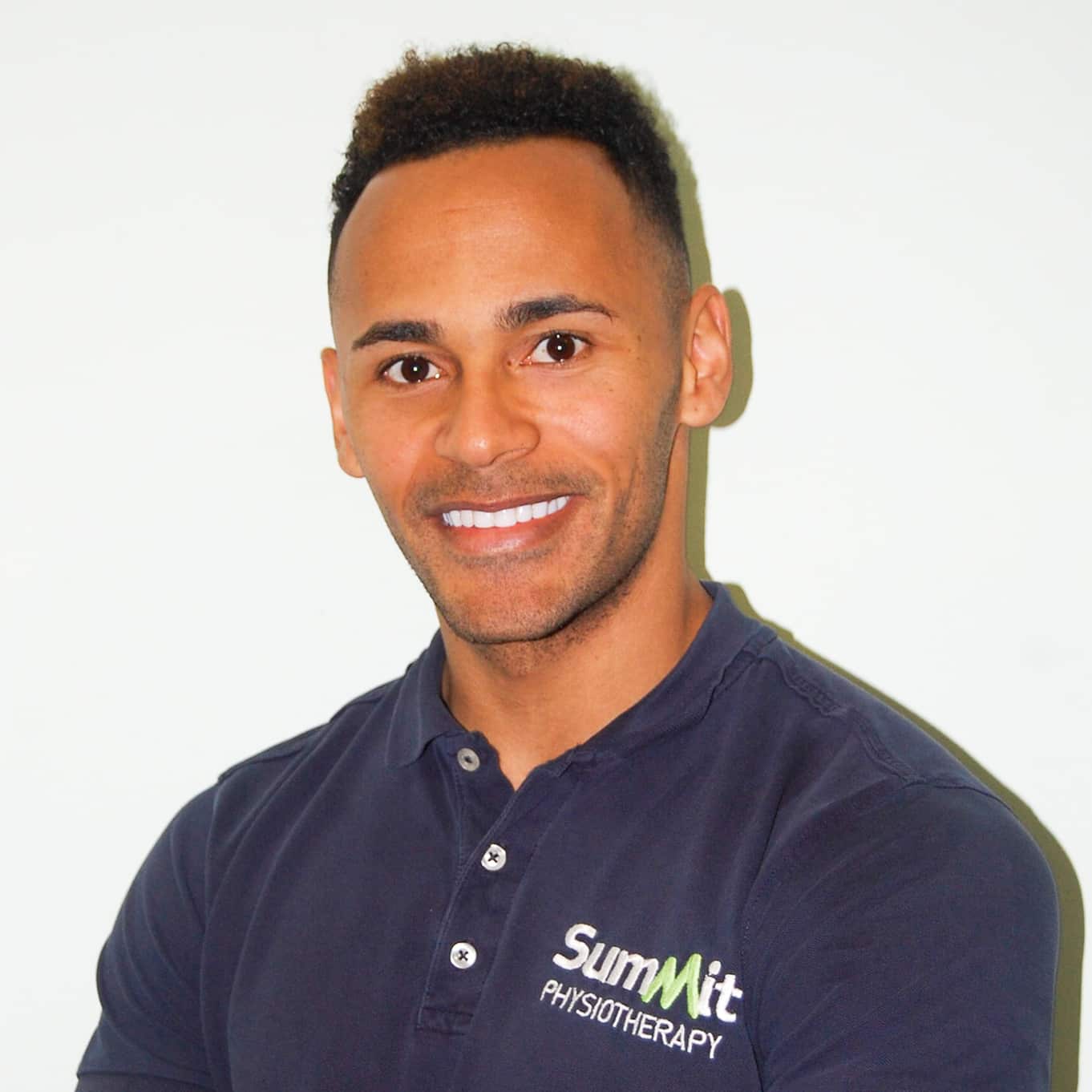 Josh ASquith
I have been a physio with Summit for the past 2 years now, I really enjoy the diverse range of patients I get to treat here. My youngest patient has been 4 years old and my oldest patients have been well into their 90's. I love the new challenges that each person and their injuries brings.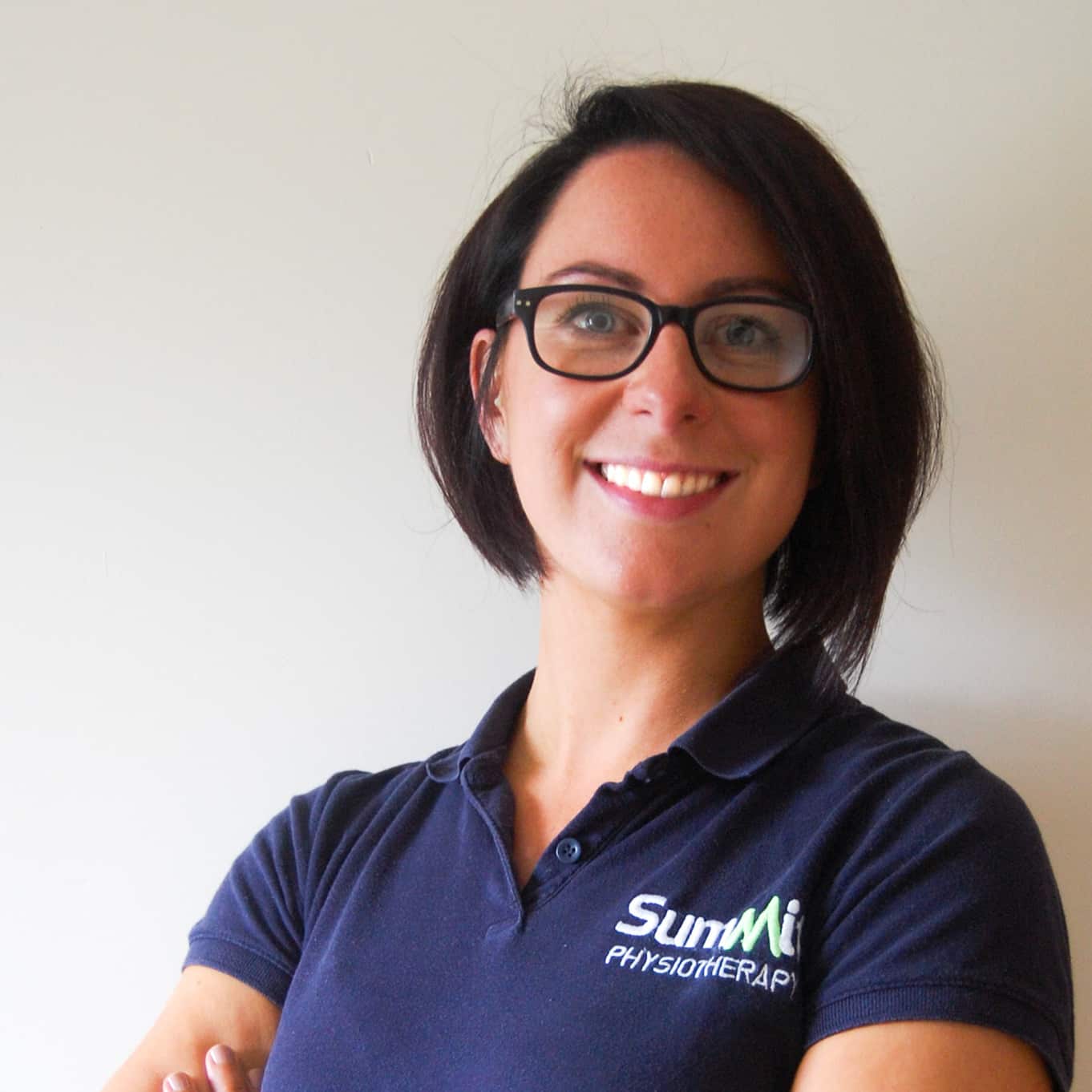 Laura Taylor
I work with the ethos that no injury is the same, and each patient presents with different biomechanics and requirements so treatment should be tailored to personally suit them and their requirements. I get a lot of satisfaction in helping people, no matter what their circumstances are.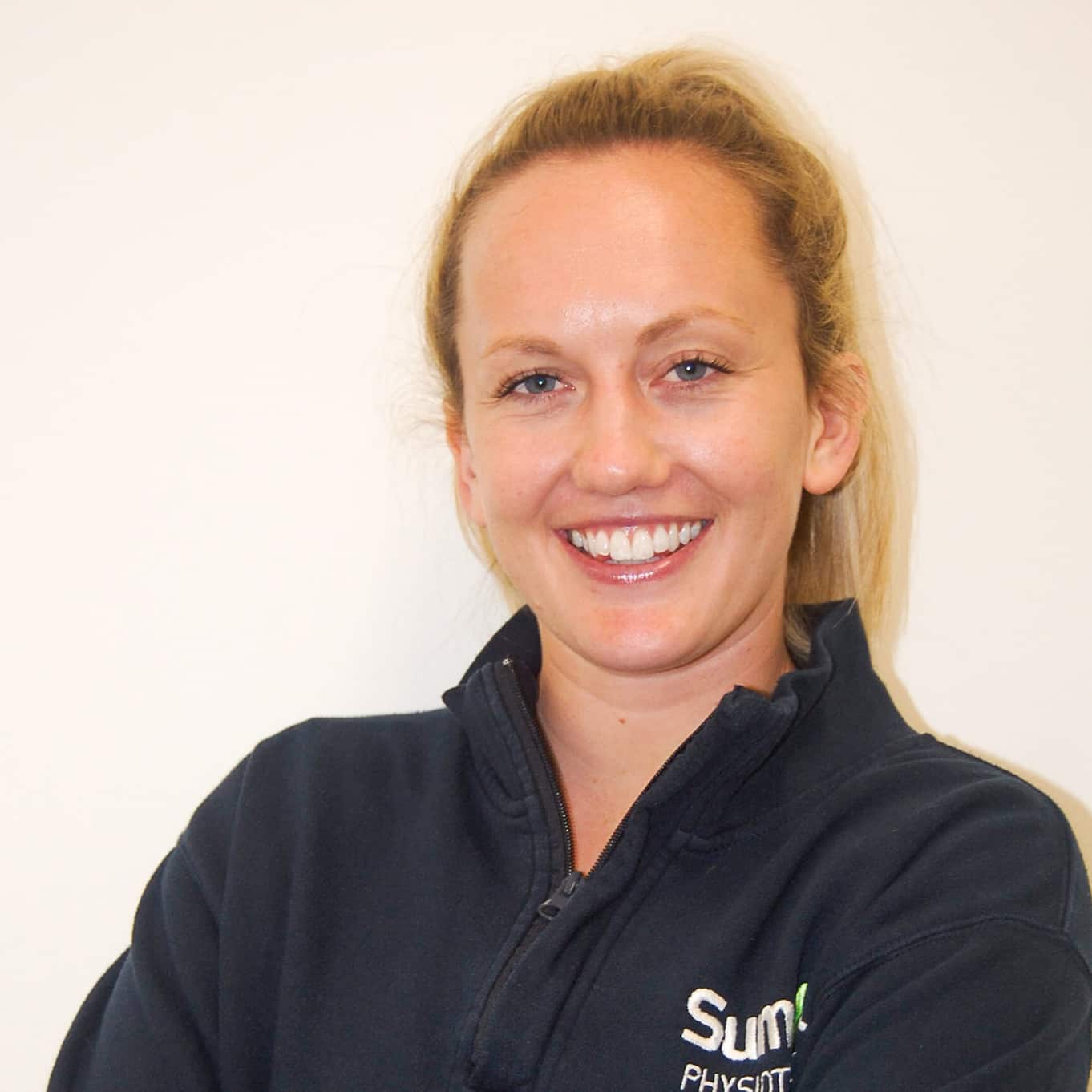 Sarah Topping
Being part of Summit has enabled me to do what I love, which is helping people to understand their injuries and how we can overcome any barriers and better ourselves. An injury is an opportunity to learn something about yourself and ideally improve on what you were able to do before, whether this be by training differently or more efficiently. I love the different people we meet working in clinic and in helping them improve their lives.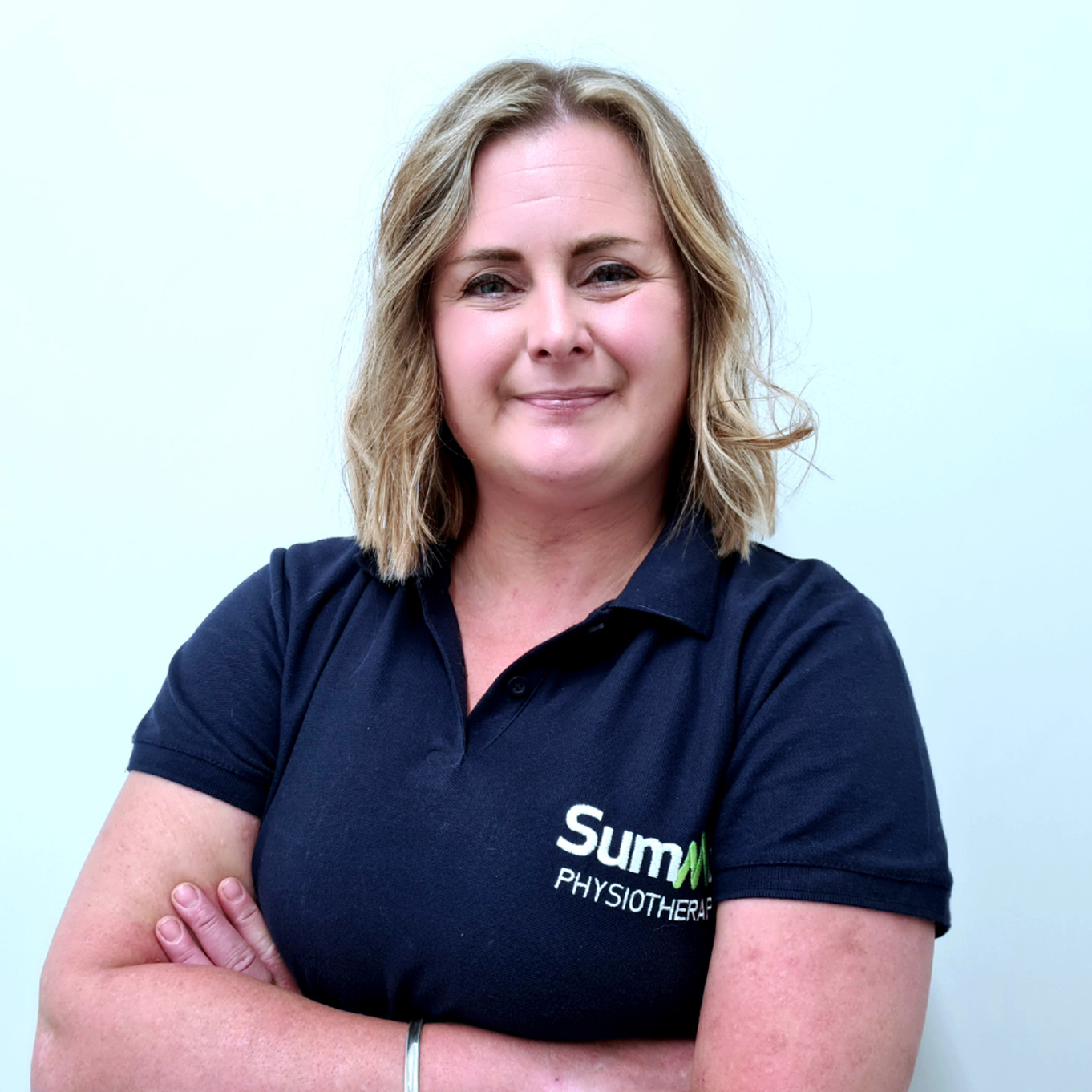 Jemma Oliver
Having worked across a wide range of areas in Physiotherapy including Sports Medicine, MOD, Private Practice, Film and TV, my priorities as a therapist are always to create a combined personalised approach for each person involving manual therapy and rehabilitation to suit individual needs. I am passionate about helping people understand the reason behind injury and pain in a simple, effective, and caring manner.
ready to book an appointment?
It's never been easier to book a session with us, just click below and choose what type of appointment, which clinic and which physiotherapists you'd like.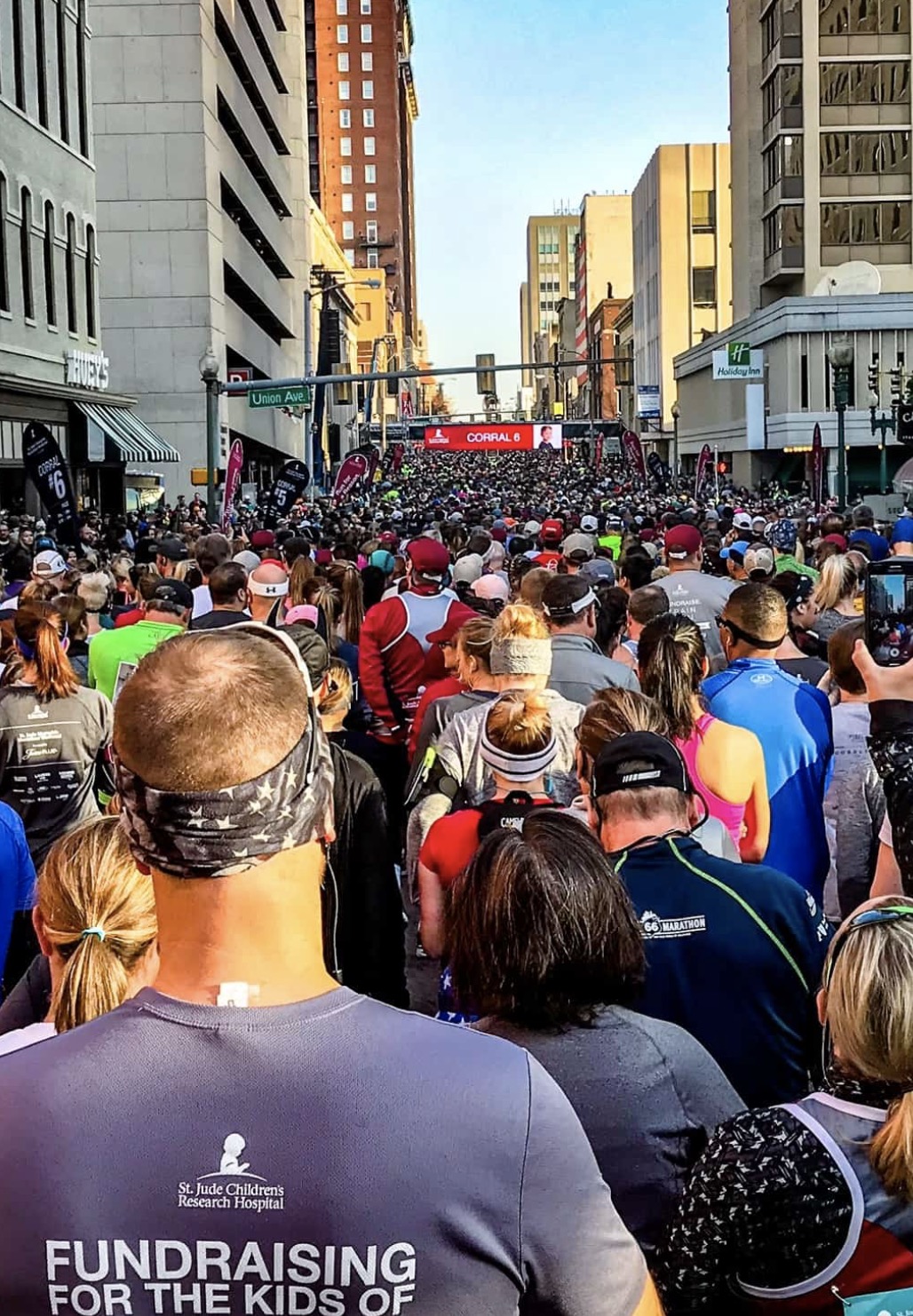 I'VE SUFFERED VARIOUS RUNNING RELATED INJURIES OVER THE YEARS AND THESE GUYS HAVE NEVER FAILED TO GET ME BACK RUNNING AGAIN. THEY'VE ALWAYS GIVEN GOOD ADVICE TO PREVENT ANY RE-OCCURRENCE OR TO AVOID NEW INJURIES OCCURRING. I'VE BEEN TREATED BY VARIOUS DIFFERENT STAFF MEMBERS AND ALL HAVE BEEN COURTEOUS, ATTENTIVE AND VERY COMPETENT. ANY TIME I HAVE HEARD OF A FRIEND OR COLLEAGUE WHO NEEDED SOME PHYSIO TREATMENT, I HAVE ALWAYS BEEN QUICK TO RECOMMEND SUMMIT PHYSIO DUE TO MY POSITIVE EXPERIENCES WITH THEM.
Kevin Melling
HAVE USED SUMMIT FOR THE PAST 12 YEARS FOR VARIOUS RUNNING AND CYCLING INJURIES. I HAVE SEEN VARIOUS MEMBERS OF STAFF DURING THIS TIME AT DIFFERENT LOCATIONS. ALL STAFF ARE COURTEOUS, KNOWLEDGEABLE AND ABLE TO EXPLAIN IN SIMPLE TERMS THE TREATMENT REQUIRED FOR THE INJURIES. AFTER RECEIVING TREATMENT, THEY ALSO EXPLAIN HOW TO AVOID REOCCURRENCE WITH THE HELP OF EXERCISES. I WOULD HIGHLY RECOMMEND THIS PRACTICE TO ANYBODY
Tej Talks
I SAW ANDY AFTER A SUCCESSION OF POOR ADVICE AND A SUBSEQUENT DISCECTOMY LEFT ME WALKING LIKE FRANKENSTEIN. HE SUPPORTED ME WITH A PROGRAMME OF REHAB THAT ALLOWED ME TO GAIN MY CONFIDENCE BACK AND ULTIMATELY MY NORMAL LIFE. NOTHING IS TOO MUCH TROUBLE AND HE ALWAYS GOES THE EXTRA MILE. EFFECTIVE REHAB IS AS MUCH ABOUT THE PSYCHOLOGICAL SUPPORT AS IT IS THE PHYSICAL AND HIS HUMOUR IS PRICELESS IN THIS AREA. I HAVE SINCE WALKED THE 3 PEAKS AND CAN LIVE RELATIVELY PAIN FREE WHICH I NEVER THOUGHT POSSIBLE. I COULD NOT HAVE DONE THIS WITHOUT ANDY AND CANNOT RECOMMEND HIM AND SUMMIT PHYSIO HIGHLY ENOUGH
Doug Riley
5 STAR REVIEW FOR THE FRIENDLY GREETING AND EFFICIENT SERVICE FROM LOUISE ON RECEPTION WHO BOOKED OUR APPOINTMENT, THROUGH TO THE PROFESSIONAL PHYSIO ASSESSMENT, SERVICES AND AND AFTERCARE FROM CORRINE. THANK YOU BOTH. WOULD DEFINITELY RECOMMEND!
Suzanne Szcryba
CORINNE IS AMAZING. VERY KNOWLEDGEABLE, PROFESSIONAL AND FRIENDLY. I FEEL VERY COMFORTABLE AND I ALWAYS FEEL BETTER HAVE MY SPORTS MASSAGE. I GET QUITE A FEW NIGGLES FROM BEING A STUDIO FITNESS INSTRUCTOR BUT CORINNE ALWAYS SORTS THEM OUT. I WOULDN'T GO ANYWHERE ELSE.
Josh Carter
Bolton
Bolton Arena,
Arena Approach,
BL6 6LB
Wrightington
Wrightington Hotel
& Country Club,
Wigan,
WN6 9PB
Chorley
David Lloyd Health Club,
Moss Lane,
PR6 8AB
get in touch...
Our network of clinics are based in Lancashire and are ran by our team of dedicated practitioners.
The address details for each clinic are listed below for appointments, for general enquiries or anything you'd like to know prior to booking, please use the contact form or email us and we'll be in touch ASAP!
Alternatively we can be reached on 0800 731 2738
SUMMIT BOLTON
Bolton Arena, Arena Approach, BL6 6LB
SUMMIT WRIGHTINGTON
Wrightington Hotel & Country Club, Wigan, WN6 9PB
SUMMIT CHORLEY
David Lloyd Health Club, Moss Lane, PR6 8AB