Marathon Magic!
Meet Anne – at 77 Years young, she's about to embark on her 21st Marathon! On 3rd October, Anne will be lining up at the start of the London Marathon to add another major milestone to her already impressive running résumé. As a Summit client, Ann's journey has been as inspiration to us all and we want to help to spread the word of her fund-raising efforts.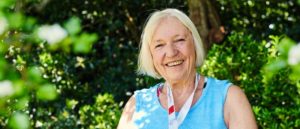 Running a marathon is a huge achievement under any circumstances; however, Anne's journey to London is quite unique. Despite only starting to train for her first marathon at the age of 50, she has reached the heights of representing Great Britain at World Championship level in Triathlon and ran in some of the most prestigious marathon races on the planet.
Running for a Cause
Unfortunately, Anne has had to overcome unimaginable adversity along the way. When she was 65, she was diagnosed with cancer of the liver, and underwent a 10-hour surgery to remove the cancerous tissue. After battling the illness and making a full recovery, Anne went on to race along the Great Wall of China to raise money for charity.
Charity has been a feature of Anne's distance-running accomplishments and has always been close to her heart, as her late husband Keith lived with Parkinson's disease for over a decade. Sadly, after being admitted to hospital for a heart operation in 2014, Keith suffered complications due to medication errors and was left in a vegetative state for two years before his passing.
Anne has campaigned for additional care to be given to Parkinson's patients who attend hospital ever since. She will be running in a Parkinson's jersey at London Marathon this year.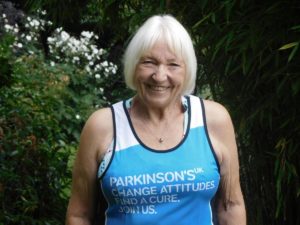 The Road to London 2021
This year's marathon will be the first that Anne has taken part in competitively for 11 years. Like many, she was left feeling flat after the lockdown periods and decided to lace up her trainers again and set her sights on London. Anne hit a speed bump in April of this year when she developed an Achilles tendon problem, bringing her through our doors as she was struggling to do any regular training.
Despite this setback (and others along the way), Anne never gave up on her goal and has been determined to recover in time for the event. After several months of hard work, overcoming obstacles and building resilience in her tendon, she is now fit and ready to go!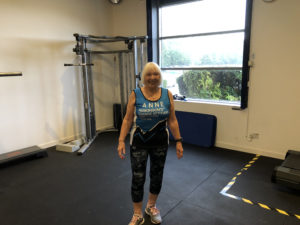 Anne came to Summit because she needed an individualised approach to her treatment, focusing on both rehabilitation and performance. We are fortunate enough to have a private gym facility here at Chorley and access to equipment such as Shockwave Therapy, allowing us to tailor our approach keeping our clients taking part in the activities they enjoy.
The injury has meant that she hasn't been able to train as much as she would have liked, but she's taken this in her stride and showcased her undeniable courage to get herself to this point. This is testament to Anne's fighting spirit; the odds have really been stacked against her and many in her situation would have thrown in the towel. We're all really proud of what she has achieved and the way she has overcome adversity (again) to reach her goal. Keep proving people wrong Anne!

Show your support for Anne's journey and donate to her heartfelt cause by following the link below!
https://uk.virginmoneygiving.com/AnneHarwood1
How Can we Help You?
Do you or someone you know suffer from tendon problems? Here at Summit we offer a range of treatment approaches, focused on both keeping you active and improving your performance. If you'd like to discuss an injury with one of our practitioners, get in touch here and join our community!
Image credit: Lancashire Telegraph, 2021. Anson, J., (2021) 'Clitheroe gran, 77, prepares for London Marathon', challenge', Lancashire Telegraph.