We are delighted to be able to offer Shockwave Therapy.
Shockwave Therapy can be used to treat pain in areas such as the Achilles tendon, but evidence shows it can help other conditions such as Plantar Fasciitis and a range of other joints.
After undergoing Shockwave Therapy, some people report an immediate reduction in pain levels.
Shockwave Therapy is often used in combination with other physiotherapy techniques as part of your recovery programme. The use of Shockwave Therapy as a treatment modality would always be implemented following an Initial Consultation with one of our therapists.
Benefits of Shockwave Therapy:
Fast and effective pain relief
Non-surgical and non-invasive
Stimulates blood flow in areas of poor circulation
No need for medication
No risk of infection
Shockwave therapy is a non-surgical treatment, and works by delivering impulses of energy, targeted to specific damaged tissues within the abnormal tendon. This increases the blood flow within the affected area, stimulating cell regeneration and healing, and decreasing local factors which can cause pain.
A small amount of gel is applied to the area in which the shockwave therapy will be delivered (much like during an ultrasound scan). A therapy gun is pressed against the affected area and the shockwaves are delivered through the skin. The impulses are delivered through the skin as a shockwave that spreads inside the injured tissue as an aspherical 'radial' wave. These radial shockwaves initiate an inflammation-like response in the injured tissue that is being treated and prompts the body to respond naturally by increasing blood circulation, the number of blood vessels and therefore metabolism in the injured tissue.
Shockwave Therapy is delivered as a course of treatment, typically between 3 to 6 sessions depending on the issue and its severity.
After the treatment, you may experience temporary soreness, tenderness or swelling for a few days following the procedure, as the shockwaves stimulate an inflammatory response. But this is the body healing itself naturally.
what to expect
further information about visiting us for a Shockwave session, from what we treat to what you should expect and how to prepare can be found below.
How it works?
Shockwave Therapy can be used to treat longstanding pain and discomfort. A handheld device is moved over a conductive gel on the skin to send waves of energy to painful areas of the body. These mechanical pressure pulses (shockwaves) work by reinjuring tendons and tissues which in turn stimulates blood flow helping problem areas to heal.
How to prepare for a session
Aside from a positive attitude, you should bring the following items to one of our physiotherapy sessions:
Suitable Clothing
e.g; Shorts, Strappy top, Sportswear etc.
Glasses
(if you require them to read forms)
Medical History
Please remember to inform us of any prior or ongoing medical problems that you have even if you think they seem unrelated to the pain you are seeking treatment for.
Shockwave Therapy At Summit
Here at Summit we can offer our clients the best possible treatment in line with NICE guidelines for patients suffering with Tendonopathy. People suffering from such problems may find relief in the form of physiotherapy or local steroid injections but for the majority of chronic patients surgery has been the only option for resolution of symptoms.
Now we can offer our clients who are suffering with Shoulder, Elbow, Hip, Knee and Ankle pain a non-invasive treatment called Shockwave Therapy a treatment technique using revolutionary high-tech equipment.
How Does Shockwave Therapy work?
Via the application of a hand held device, the treatment is delivered through a conduction gel applied to the painful site, the Shockwave Therapy is (a series of energetic mechanical shockwaves created by compressed air in the hand piece) passed into the tissues. The mechanical waves stimulate an inflammatory-like reaction in the tissue being treated. The body's response in turn is to increase the localised blood circulation and metabolism which enhances the body's healing process.
What Can Be Treated?
There are many conditions that will benefit from Shockwave therapy not limited to;
Frozen Shoulder
Tennis Elbow
Greater Trochanteric Pain Syndrome
Patellar Tendinopathy
Achilles Tendinopathy
Plantar Fasciatis 
With documented medical evidence to support the treatments inclusion in the NICE guidelines conditions have reported such improvements as;
77% for Tennis Elbow
90% improvement in Plantar Fascia symptoms
75% for Achilles and Patellar Tendinopathy
91% improvement for Calcific Tendinitis
FAQ's with Shockwave Therapy
Why Shockwave Therapy?
NICE Guidline approved
Non-Invasive
Rapid Pain relief
Restoration of normal functional activities
>70% success rate
No medications
3-5 sessions
Are there any Side-effects
Although it is a safe procedure some minor pain/discomfort during or after the treatment is administered is to be expected. Less commonly there could be minor skin bruising, reddening or swelling of the effected area.
Contraindications
Pregnancy
Pacemaker
Blood clotting disorder
Received a steroid injection with 6-weeks
Skin infections/abrasions at the treatment site
ready to book an appointment?
It's never been easier to book a session with us, just click below and choose what type of appointment, which clinic and which physiotherapists you'd like.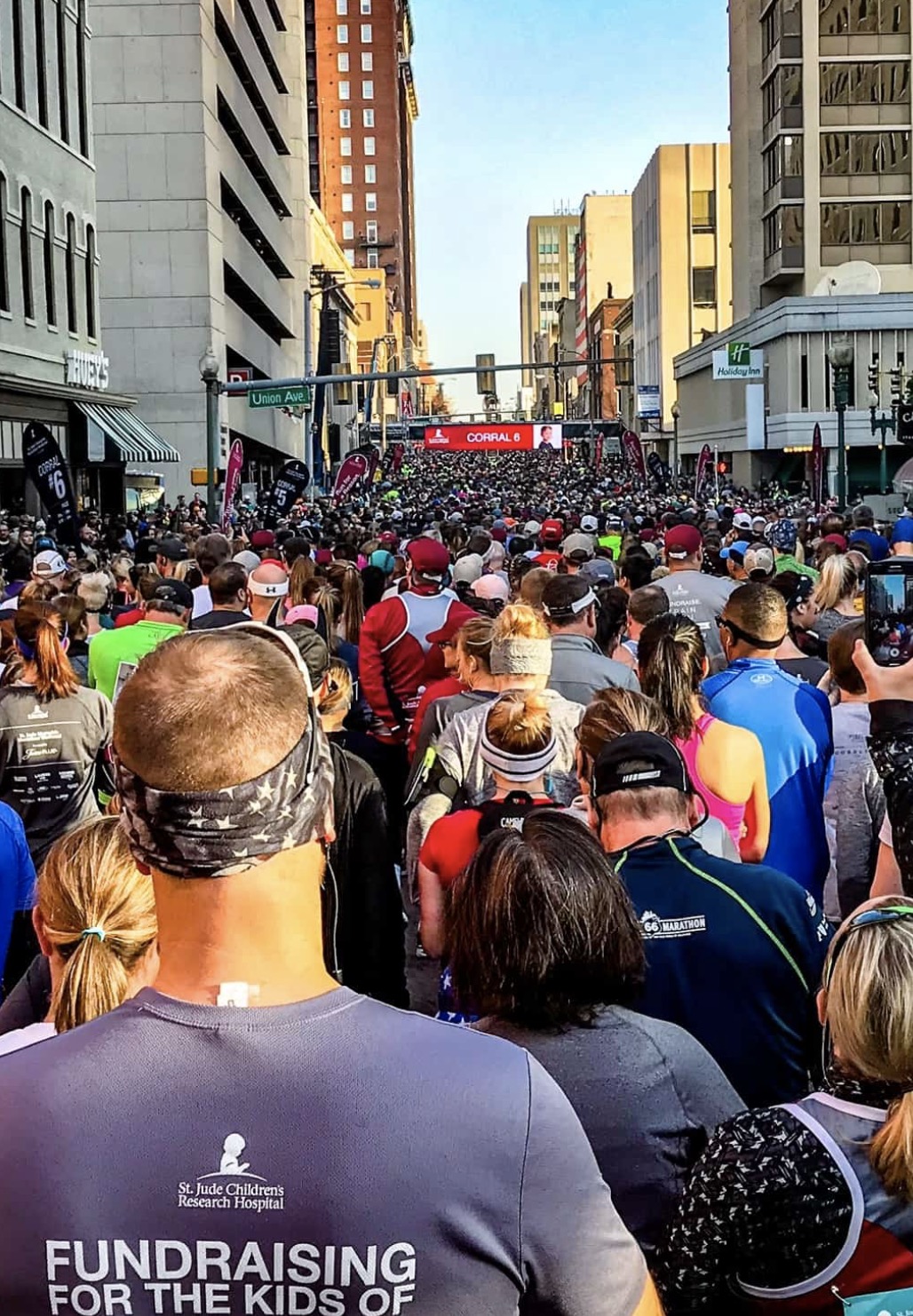 I'VE SUFFERED VARIOUS RUNNING RELATED INJURIES OVER THE YEARS AND THESE GUYS HAVE NEVER FAILED TO GET ME BACK RUNNING AGAIN. THEY'VE ALWAYS GIVEN GOOD ADVICE TO PREVENT ANY RE-OCCURRENCE OR TO AVOID NEW INJURIES OCCURRING. I'VE BEEN TREATED BY VARIOUS DIFFERENT STAFF MEMBERS AND ALL HAVE BEEN COURTEOUS, ATTENTIVE AND VERY COMPETENT. ANY TIME I HAVE HEARD OF A FRIEND OR COLLEAGUE WHO NEEDED SOME PHYSIO TREATMENT, I HAVE ALWAYS BEEN QUICK TO RECOMMEND SUMMIT PHYSIO DUE TO MY POSITIVE EXPERIENCES WITH THEM.
Kevin Melling
HAVE USED SUMMIT FOR THE PAST 12 YEARS FOR VARIOUS RUNNING AND CYCLING INJURIES. I HAVE SEEN VARIOUS MEMBERS OF STAFF DURING THIS TIME AT DIFFERENT LOCATIONS. ALL STAFF ARE COURTEOUS, KNOWLEDGEABLE AND ABLE TO EXPLAIN IN SIMPLE TERMS THE TREATMENT REQUIRED FOR THE INJURIES. AFTER RECEIVING TREATMENT, THEY ALSO EXPLAIN HOW TO AVOID REOCCURRENCE WITH THE HELP OF EXERCISES. I WOULD HIGHLY RECOMMEND THIS PRACTICE TO ANYBODY
Tej Talks
I SAW ANDY AFTER A SUCCESSION OF POOR ADVICE AND A SUBSEQUENT DISCECTOMY LEFT ME WALKING LIKE FRANKENSTEIN. HE SUPPORTED ME WITH A PROGRAMME OF REHAB THAT ALLOWED ME TO GAIN MY CONFIDENCE BACK AND ULTIMATELY MY NORMAL LIFE. NOTHING IS TOO MUCH TROUBLE AND HE ALWAYS GOES THE EXTRA MILE. EFFECTIVE REHAB IS AS MUCH ABOUT THE PSYCHOLOGICAL SUPPORT AS IT IS THE PHYSICAL AND HIS HUMOUR IS PRICELESS IN THIS AREA. I HAVE SINCE WALKED THE 3 PEAKS AND CAN LIVE RELATIVELY PAIN FREE WHICH I NEVER THOUGHT POSSIBLE. I COULD NOT HAVE DONE THIS WITHOUT ANDY AND CANNOT RECOMMEND HIM AND SUMMIT PHYSIO HIGHLY ENOUGH
Doug Riley
5 STAR REVIEW FOR THE FRIENDLY GREETING AND EFFICIENT SERVICE FROM LOUISE ON RECEPTION WHO BOOKED OUR APPOINTMENT, THROUGH TO THE PROFESSIONAL PHYSIO ASSESSMENT, SERVICES AND AND AFTERCARE FROM CORRINE. THANK YOU BOTH. WOULD DEFINITELY RECOMMEND!
Suzanne Szcryba
CORINNE IS AMAZING. VERY KNOWLEDGEABLE, PROFESSIONAL AND FRIENDLY. I FEEL VERY COMFORTABLE AND I ALWAYS FEEL BETTER HAVE MY SPORTS MASSAGE. I GET QUITE A FEW NIGGLES FROM BEING A STUDIO FITNESS INSTRUCTOR BUT CORINNE ALWAYS SORTS THEM OUT. I WOULDN'T GO ANYWHERE ELSE.
Josh Carter
Bolton
Bolton Arena,
Arena Approach,
BL6 6LB
Wrightington
Wrightington Hotel
& Country Club,
Wigan,
WN6 9PB
Chorley
David Lloyd Health Club,
Moss Lane,
PR6 8AB
get in touch...
Our network of clinics are based in Lancashire and are ran by our team of dedicated practitioners.
The address details for each clinic are listed below for appointments, for general enquiries or anything you'd like to know prior to booking, please use the contact form or email us and we'll be in touch ASAP!
Alternatively we can be reached on 0800 731 2738
SUMMIT BOLTON
Bolton Arena, Arena Approach, BL6 6LB
SUMMIT WRIGHTINGTON
Wrightington Hotel & Country Club, Wigan, WN6 9PB
SUMMIT CHORLEY
David Lloyd Health Club, Moss Lane, PR6 8AB