Strength And Conditioning
We are delighted to be able to offer Strength and Conditioning Coaching.
Whether you have a fitness or lifestyle goal, or would just like to get started with exercise, we're here to help! We offer one-to-one coaching, tailored to your individual needs and level of fitness. We have experience working with a wide range of clients, from professional athletes to those who just want to improve health.
Strength and Conditioning can involve everything from gym-based training to guidance with running and general fitness. We offer one-to-one personal training in our private gym facility at Chorley, as well as remote options for those who just need a program and some advice. There's no sign-up or monthly commitment – we aim to build a plan that works around you and your requirements.
Benefits of Strength and Conditioning coaching at Summit:
Access to a personalised training program, tailored to you and your needs
One-to-one advice & guidance to help you reach your goals
Improvements in body composition
Improvements in sporting performance
Reduced injury risk
Increased confidence in pushing yourself towards your limits
No monthly sign-up or financial commitments – you choose when you train
Our priority is getting to know you and what you want to achieve, so we start out with a one-hour Initial Consultation. In this consultation, we will discuss things like injury history, performance and lifestyle goals, training history and availability
We will then use all the information gathered to build a strength and conditioning program that is individual to you and your needs. When you return to us, one of our coaches will walk you through the program, making sure you're comfortable with the content and adjusting it if necessary.
You can then schedule your Strength and Conditioning sessions on a schedule that works for you. Your coach will work with you in our private gym space, ensuring you make progress towards your goals.
If at any point you decide that you no longer need in-person coaching, we can also offer virtual options to continue to update your program and check-in as it suits you.
what to expect
further information about visiting us for a hbc session, from what we treat to what you should expect and how to prepare can be found below.
How it works?
Oxygen is carried around the body by the blood. Breathing in pure oxygen under increased pressure, allows extra oxygen to be taken up by the bloodstream and dissolved more quickly. The extra oxygen can help where healing is slowed down by inflammation or where blood supply is limited by damage to the tissues
Injuries caused by sports related activities are a substantial concern among players, coaches and parents alike. As inflammation and pain play primary roles with respect to recovery, the hyperbaric oxygen chamber has been shown to significantly reduce inflammation and pain.
Barnett A. Using recovery modalities between training sessions in elite athletes does it help? Sports Med 2006; 36:781–796.
How to prepare for a session
Aside from a positive attitude, you should bring the following items to one of our physiotherapy sessions:
Suitable Clothing
e.g; Shorts, Strappy top, Sportswear etc.
Glasses
(if you require them to read forms)
Medical History
Please remember to inform us of any prior or ongoing medical problems that you have even if you think they seem unrelated to the pain you are seeking treatment for.
our aim here at summit is to keep our clients relaxed, and for them to enjoy their time with us. out staff are friendly and more than happy to answer any questions you may have on your condition and treatment.
Each new client/condition will have an initial consultation where one of our skilled clinicians will take a detailed and confidential history and physical assessment. Then, using Summit's education board, we will explain why the condition has occurred, allowing you to properly understand the cause of your pain/problem.
From here a relevant, evidence-based and up-to-date treatment plan can be put into action.
You will be given a home exercise programme (HEP) at the end of the session, in conjunction with your treatment. Not only will this maximise the benefits of the treatment and, it will allow you to self-manage your symptoms where possible.
Summit also promotes positive lifestyle behaviours by teaching individuals to self-manage their condition, which improves confidence, sense of wellbeing and quality of life.
With these new acquired skills, we can give you a long-term solution so you can prevent reoccurrence of your condition and return to activity with confidence.
Summit physiotherapy is committed to its clients and expects commitment from them in return. All of our clients must realise that their rehabilitation and recovery requires a team effort.
Above all, we are here to help you get better and give you the confidence to embrace the treatment. A happy client means a quicker recovery, and that's what we provide here at Summit.
ready to book an appointment?
It's never been easier to book a session with us, just click below and choose what type of appointment, which clinic and which physiotherapists you'd like.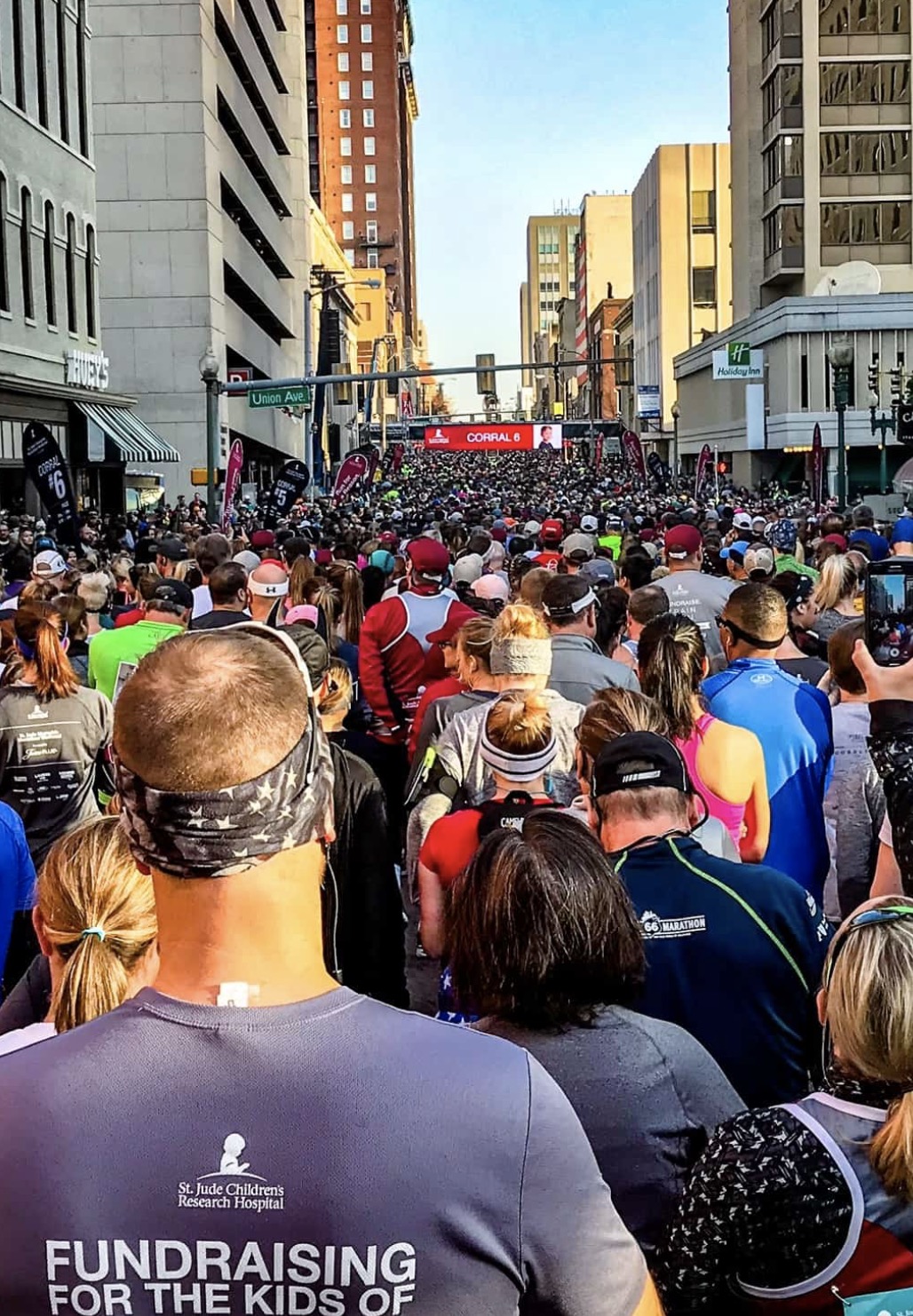 I'VE SUFFERED VARIOUS RUNNING RELATED INJURIES OVER THE YEARS AND THESE GUYS HAVE NEVER FAILED TO GET ME BACK RUNNING AGAIN. THEY'VE ALWAYS GIVEN GOOD ADVICE TO PREVENT ANY RE-OCCURRENCE OR TO AVOID NEW INJURIES OCCURRING. I'VE BEEN TREATED BY VARIOUS DIFFERENT STAFF MEMBERS AND ALL HAVE BEEN COURTEOUS, ATTENTIVE AND VERY COMPETENT. ANY TIME I HAVE HEARD OF A FRIEND OR COLLEAGUE WHO NEEDED SOME PHYSIO TREATMENT, I HAVE ALWAYS BEEN QUICK TO RECOMMEND SUMMIT PHYSIO DUE TO MY POSITIVE EXPERIENCES WITH THEM.
Kevin Melling
HAVE USED SUMMIT FOR THE PAST 12 YEARS FOR VARIOUS RUNNING AND CYCLING INJURIES. I HAVE SEEN VARIOUS MEMBERS OF STAFF DURING THIS TIME AT DIFFERENT LOCATIONS. ALL STAFF ARE COURTEOUS, KNOWLEDGEABLE AND ABLE TO EXPLAIN IN SIMPLE TERMS THE TREATMENT REQUIRED FOR THE INJURIES. AFTER RECEIVING TREATMENT, THEY ALSO EXPLAIN HOW TO AVOID REOCCURRENCE WITH THE HELP OF EXERCISES. I WOULD HIGHLY RECOMMEND THIS PRACTICE TO ANYBODY
Tej Talks
I SAW ANDY AFTER A SUCCESSION OF POOR ADVICE AND A SUBSEQUENT DISCECTOMY LEFT ME WALKING LIKE FRANKENSTEIN. HE SUPPORTED ME WITH A PROGRAMME OF REHAB THAT ALLOWED ME TO GAIN MY CONFIDENCE BACK AND ULTIMATELY MY NORMAL LIFE. NOTHING IS TOO MUCH TROUBLE AND HE ALWAYS GOES THE EXTRA MILE. EFFECTIVE REHAB IS AS MUCH ABOUT THE PSYCHOLOGICAL SUPPORT AS IT IS THE PHYSICAL AND HIS HUMOUR IS PRICELESS IN THIS AREA. I HAVE SINCE WALKED THE 3 PEAKS AND CAN LIVE RELATIVELY PAIN FREE WHICH I NEVER THOUGHT POSSIBLE. I COULD NOT HAVE DONE THIS WITHOUT ANDY AND CANNOT RECOMMEND HIM AND SUMMIT PHYSIO HIGHLY ENOUGH
Doug Riley
5 STAR REVIEW FOR THE FRIENDLY GREETING AND EFFICIENT SERVICE FROM LOUISE ON RECEPTION WHO BOOKED OUR APPOINTMENT, THROUGH TO THE PROFESSIONAL PHYSIO ASSESSMENT, SERVICES AND AND AFTERCARE FROM CORRINE. THANK YOU BOTH. WOULD DEFINITELY RECOMMEND!
Suzanne Szcryba
CORINNE IS AMAZING. VERY KNOWLEDGEABLE, PROFESSIONAL AND FRIENDLY. I FEEL VERY COMFORTABLE AND I ALWAYS FEEL BETTER HAVE MY SPORTS MASSAGE. I GET QUITE A FEW NIGGLES FROM BEING A STUDIO FITNESS INSTRUCTOR BUT CORINNE ALWAYS SORTS THEM OUT. I WOULDN'T GO ANYWHERE ELSE.
Josh Carter
Bolton
Bolton Arena,
Arena Approach,
BL6 6LB
Wrightington
Wrightington Hotel
& Country Club,
Wigan,
WN6 9PB
Chorley
David Lloyd Health Club,
Moss Lane,
PR6 8AB
get in touch...
Our network of clinics are based in Lancashire and are ran by our team of dedicated practitioners.
The address details for each clinic are listed below for appointments, for general enquiries or anything you'd like to know prior to booking, please use the contact form or email us and we'll be in touch ASAP!
Alternatively we can be reached on 0800 731 2738
SUMMIT BOLTON
Bolton Arena, Arena Approach, BL6 6LB
SUMMIT WRIGHTINGTON
Wrightington Hotel & Country Club, Wigan, WN6 9PB
SUMMIT CHORLEY
David Lloyd Health Club, Moss Lane, PR6 8AB